Calgary Event Photo Gallery & Comments – Calgary Canada Photography
La fiesta latina MÁS encendida de Calgary solo será en The Ace Nightclub con FURIA Latin Rock Band! Prepárense para una noche de locura, diversión, y la mejor música de Rock en tu idioma con la mejor banda de la ciudad, FURIA!! a lado de la leyenda DJ Chico y por supuesto su estimado DJ Camaleón! ADEMÁS, vamos a estar regalando premios a los mejores disfraces!! $4.75 el Tequila! $4.75 el Aguardiente | Servicio de botella empezando de $150 | Ace Nightclub 111 - 7th Ave SW | A lado de Palominos en frente del Hyatt. 18+. Identificación requerida.

holacalgary.com/event/dia-de-los-muertos-furia-latin-rock-band-calgary/ ... Ver MasSee Less
CLICK PARA VER MÁS ANUNCIOS CLASIFICADOS - MARKETPLACE LATINO
🎷🎶💎See you at the club!! Dec 5, 6, 7 (7-11pm) #alvinsyyc #claudiasantiago #yycjazz #yycliving #holacalgary #yyceats #jazzlovers #entertainment #calgarybuzz
The brave women of the Mexican Revolution https://www.eluniversal.com.mx/english/brave-women-mexican-revolution via @El_Universal_Mx
Why Trump turns against everyone https://www.washingtonpost.com/opinions/2019/11/18/why-trump-turns-everyone/
What Really Happened in Bolivia? by Jorge G. Castañeda @ProSyn https://prosyn.org/VVmCFFc
Times are changing, this is the baby changing station signage in the washroom I saw on @WestJet flight Calgary to Cancun. I suggest a gender neutral image, a baby changer is needed on airplanes, regardless of who changes the babies diaper. Possibly just a baby would do. #dadlife
Twitter feed video.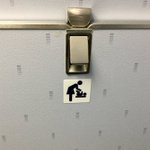 Bolivia crisis: Jeanine Áñez assumes interim presidency https://www.bbc.com/news/world-latin-america-50399640
More Twitter Photos and Videos
This error message is only visible to WordPress admins
Error: There is no connected account for the user #holacalgary. Feed will not update.
Error: No users set. Please visit the plugin's settings page to select a user account or add one to the shortcode - user="username".